Lead by Learning.
Contact

Wij zijn telefonisch bereikbaar tijdens kantooruren.

Maandag t/m Donderdag
10:00am tot 7:00pm

Vrijdag
8:30am tot 5:30pm

Tel: (297) 588-0541
English for Beginners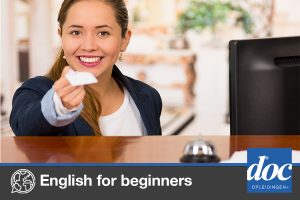 Target
Those whose native language is not English and who wish to be able to carry on basic conversation in proper English
Course Description
English for Beginners is an introductory course to English as a second language. The class is designed with the beginner in mind, focusing on the building blocks of the English language. Students get personalized attention as they practice speaking and writing in English, a language that is practically new to them. Throughout the course of this workshop students become more familiar and comfortable as they learn the basics, and begin setting their new skills into action. This class gives them the opportunity to develop their communication skills that will ultimately help them both in their professional and personal lives.
Topics covered during the class are:
Making introductions
Places to visit and events
Jobs and social relationships
How to start conversations
Food & drink
Making and accepting offers
Money, prices, travel and dates
Giving and asking for opinions
Greetings and farewells
Addresses and locations
Goods and services
Giving and asking for directions
Discussing events in the past
Proper telephone techniques