Lead by Learning.
Contact

Wij zijn telefonisch bereikbaar tijdens kantooruren.

Maandag t/m Donderdag
10:00am tot 7:00pm

Vrijdag
8:30am tot 5:30pm

Tel: (297) 588-0541
English as a Second Language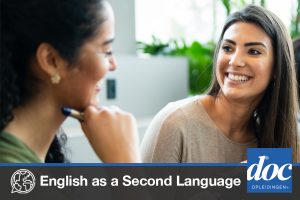 This is a fun and user–friendly way to learn English
English as a Second Language (ESL) is a breakthrough in English language learning—imaginatively exploiting how pictures and text can work together to create understanding and help learners learn more productively. It gives beginner English learners easy access to the vocabulary, grammar and functions of English as it is used in a comprehensive range of social situations. Learners will be delighted by the way they are helped to progress effortlessly from one unit to the next, using a combination of pictures and text to discover for themselves how English works. The pictorial method used in this book is based on a thorough understanding of language structure and how language is successfully learned. The authors are experienced English language teachers with strong backgrounds in language analysis and language learning.
Whatever your native language happens to be, you can add English as another language skill. Whether you are are in high school, college, evening classes, adult education departments, adult basic education programs, or something else, you can benefit from ESL classes and ESL courses. If you've been looking to improve your writing skills, have better translations frequency, deliver effective conversation skills with others, and more, this program is designed to help you. We have beginner to advanced level ESL classes to improve your proficiency levels in English.