Lead by Learning.
Contact

Wij zijn telefonisch bereikbaar tijdens kantooruren.

Maandag t/m Donderdag
10:00am tot 7:00pm

Vrijdag
8:30am tot 5:30pm

Tel: (297) 588-0541
Project Management Workshop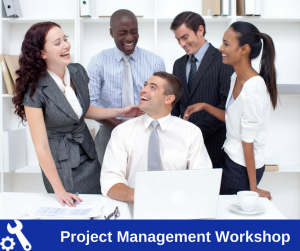 Target
Those who are tasked with managing or assisting the management of projects or want to learn how to manage projects efficiently.
Description
The workshop is aimed at providing the participant with a solid base on executing and managing specific projects, by learning how think in terms of projects and how they work.
This course is an excellent addition to management skills, by looking at best practices and pitfalls when managing projects (or assisting with managing of projects).
Topics covered:
Projects: a general outline
The human factor
From a to z
Planning
How to draw up an action plan
Meetings
Interviews
Writing letters and reports
Presentations
The management report
Ask about options to payment in installments