Lead by Learning.
Contact

Wij zijn telefonisch bereikbaar tijdens kantooruren.

Maandag t/m Donderdag
10:00am tot 7:00pm

Vrijdag
8:30am tot 5:30pm

Tel: (297) 588-0541
Real Estate 101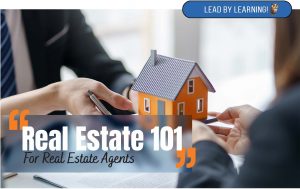 Doc Opleidingen and the Association of Aruban Realtors (AAR) introduce the course Real Estate 101- for all AAR real estate agents to strengthen their knowledge and equip them with the basic skills and competencies needed to guide buyers and sellers through successful real estate transactions. Real Estate development training is critical to the success of any real estate company or broker, and offers protection to the client that their needs and interests are in capable hands.
The course focuses on the processes that real estate passes through as property changes ownership and many of the legal aspects involved, such as
1. Our legal system with a focus on property vs contractual law and legal aspects thereof.
2. Process of sale and purchase of real estate
3. Real estate closing process/ special legal areas
4. Other important aspects regarding selling or renting Real Estate Property in Aruba
This course is currently only open to AAR member companies.