Lead by Learning.
Contact

Wij zijn telefonisch bereikbaar tijdens kantooruren.

Maandag t/m Donderdag
10:00am tot 7:00pm

Vrijdag
8:30am tot 5:30pm

Tel: (297) 588-0541
Salarisadministratie in de praktijk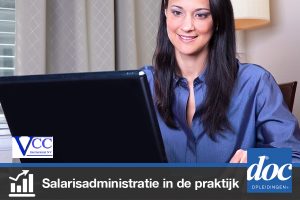 Doelgroep
Iedereen die direct of indirect heeft te maken met salarisadministratie en/of vragen daaromtrent, zoals paymasters, Human Resource medewerkers, supervisors, managers of iedereen die zich hierop willen voorbereiden.
Omschrijving
Om vooruit te komen in de wereld van personeelszaken en/of salarisadministratie, moet men een breed inzicht vergaren om hier goede resultaten te boeken. Ook is het van belang om een werknemer die vragen heeft over haar/zijn salarisstrook, juist te helpen. Om een zo breed mogelijk inzicht kunnen krijgen, is deze cursus ontwikkeld. De cursus is bedoeld voor mensen die hier al direct of indirect mee te maken hebben, maar ook diegene die zich in deze richting willen concentreren.
Bij 80% participatie ontvangen deelnemers een certificaat.
Onder te behandelen onderwerpen vallen o.a.:
Belastbare en onbelastbare vergoedingen
Fiscale bijtellingen en aftrekposten
Sociale premies zoals OAV/AWW, AZV, SVB, ZV, OV, Loonbelasting
IB/LB
Human Resources aspecten
Aspecten van Arbeidsrecht