Lead by Learning.
Contact

Wij zijn telefonisch bereikbaar tijdens kantooruren.

Maandag t/m Donderdag
10:00am tot 7:00pm

Vrijdag
8:30am tot 5:30pm

Tel: (297) 588-0541
Strategic Financial Management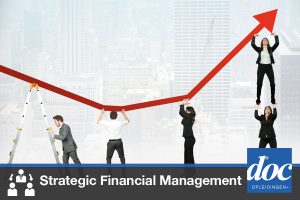 Target: For leaders in top management, staff members who give support to top management and managers who completed the course Middle Management with satisfactory result (passing grade)
On a strategic level selection processes concerning product / market combinations are greatly influenced by yield-expectations. After assessment of the scenarios of the yield expectations, the financing opportunities have to be duly investigated. The final choice the company's executives make will have to add value to the company. In this module you will learn how to address the above-mentioned complex issues and understand the dynamic process of managing a sound financial strategy.
Topics covered during the course are:
'Agency problem'
Investment and selection methods
Planning of the capital requirements
Internal and external financing
Balance score cards
Mergers and acquisitions
Venture Capital and Corporate Governance
Financial Resilience
Financial reorganization
'off-balance' activities
The module consists of 9 classes and is completed by an examination. The participant receives a certificate with a passing grade.