Lead by Learning.
Contact

Wij zijn telefonisch bereikbaar tijdens kantooruren.

Maandag t/m Donderdag
10:00am tot 7:00pm

Vrijdag
8:30am tot 5:30pm

Tel: (297) 588-0541
Workshop Managing Accounts Receivables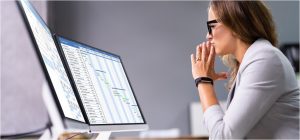 Workshop Description
Accounts receivable management is all about ensuring that customers pay their invoices. Good receivables management helps prevent overdue payment or non-payment. It is therefore an effective way to strengthen the company's financial or liquidity position. 
 A substantial share of a company's working capital is tied up in Accounts Receivable (AR) and this poses a liquidity risk. In this workshop we expand your knowledge and expertise in AR. This will enable you and your organization to manage your accounts receivable effectively without compromising your credit sales.
Target Group
Those who manage Accounts Receivable (AR):
Credit managers
AR staff
AR and revenue accountants
Credit officers
Billing and collection clerks
AR specialists
Course Objectives
Define the function of Accounts Receivable (AR)
Understand the importance of good AR management
Maintain an effective collection policy
Evaluate the Accounts Receivable process and implement best practices
Apply tools and techniques to effectively monitor AR performance
Topics handled in this course:
Improving Performance, Accuracy and Efficiency in your processes
Understanding the need for credit sales
Understanding the need for a credit policy
Gathering credit information
Understanding financial statements
Applying basic financial analysis of financial statements
Monitoring accounts receivables
Knowing the reasons for slow collections
Pre-empting excuses for not paying promptly
Seeing tell-tale signs of potential bad debts
Using collection techniques
Case Study & Practical Exercises