Lead by Learning.
Contact

Wij zijn telefonisch bereikbaar tijdens kantooruren.

Maandag t/m Donderdag
10:00am tot 7:00pm

Vrijdag
8:30am tot 5:30pm

Tel: (297) 588-0541
Middle Management Module Leading & Motivating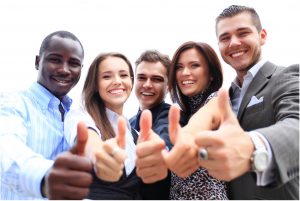 Target group
Managers at middle management level, staff officers and employees who have the ambition to become managers.
Course Information
Middle Management consists of four interactive modules: 'Personnel & Organization', 'Leading & Motivating', 'Marketing' and 'Financial Management'. Each module consists of nine (9) sessions and each is finished with an exam. You will receive a certificate for each module with a passing grade. Once all modules are passed you will receive a diploma.
MODULE LEADING & MOTIVATING
Good communication skills and effective attitude and behavior are the basis for effective leading in any management position. The following topics are discussed during this module:
The role of the Middle Manager and characteristics of an effective leader
Basic rules for communication and interaction processes
What drives behavior
Recognizing resistance and dealing with it
How to have professional meetings with your staff
Giving and receiving professional feedback
How to handle difficult conversations at work
Managing conflict
Understanding negotiation